so yeah… he's online, i'm online but no chatting… what the heck!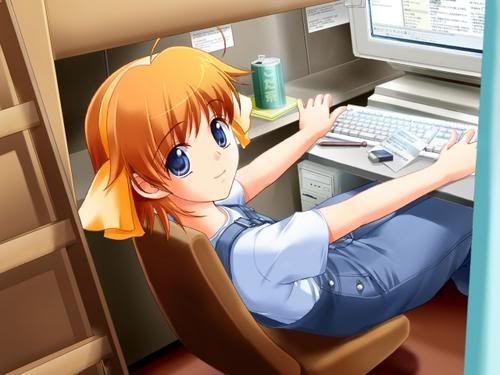 of course i'm shy about it. i can't tell him that i like him coz i'm a girl. i want to be conservative. besides, he'll only reject me. i'm not his type anyways.
well he's as cute as this one…
but he's a pervert…
but still i like him since he's funny…
i wish he would notice me…
by the way i can't say who he is… but his initials are L.T.
ARIGATOU…